Welcome to the League of Women Voters of St. Tammany Parish, Louisiana. Here you will find information of interest to our members and the general public.
If you are looking for up to the minute League news, please check out our social media homepage on Facebook.
---
Looking for information about an election?
What's on my ballot? Find out with the GeauxVote app.
How do I find out more about constitutional amendments on my ballot? Find out more info at http://parlouisiana.org/
For candidate information – Look for the state and local Voter Guide at www.VOTE411.org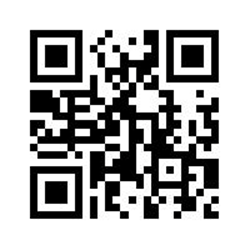 Interested in becoming an election commissioner? You can earn $200 per election.
Commissioners are desperately needed since new precincts have been added. Contact the St. Tammany Clerk of Court office at 985-809-8700 or via the website: www.sttammanyclerk.org
Attend monthly Brunches with the League
for a discussion of the upcoming
St. Tammany Parish Council agenda.
To RSVP please email lwvofst@gmail.com
Held monthly on the Wednesday before the Parish Council Meeting (First Thursday of the Month)
at 9:30 AM at La Madeline
(3434 Highway 190, Mandeville, LA)
Guests are welcome!
Barbara Dodds and Jay Hawkins lead a review of the St. Tammany Parish Council agenda.
Serving the residents of Abita Springs, Covington, Folsom, Madisonville, Mandeville, Pearl River, Slidell, Sun, and Unincorporated St. Tammany
---
Civic Participation
Members of the League of Women Voters of St Tammany are activists dedicated to providing voters in the Parish with the information needed to make effective voting decisions.
Monthly, a core group of members meet to review the Parish Council Agenda and to discuss issues of mutual interests. After the meeting, the leadership team gathers to manage the League's business.
Annually, the members come together at an annual meeting to conduct formal League business and renew old friendships.
Throughout the year members may form special projects such as voter registration or candidate profiles. The team members tend to work remotely and coordinate by phone and email.
---
What the League does
Monitoring and Reporting
In St Tammany Parish the League monitors parish government and reports findings of concern to the membership. The monthly Parish Council agenda reviews are an example of the monitor and report cycle. Monitoring occurs throughout the year. Reporting may be as simple as an email to key people, a post to the League's Facebook page, or a post to the Reports category of this weblog.
Voter Services
During election years the pace picks up as various projects kick off to provide members and voters needed information about the election. Usually the work informs members of issues concerning voting in St Tammany. Occasionally the work may extend to providing candidate profiles. Information about voting would appear in this weblog under Elections category and the candidate profiles would appear under Candidates.
Advocacy and Action
On a daily basis League members either individually or in small groups participate in special interest areas like healthcare, the environment, planning and zoning. Here the action is dynamic and changes occur daily. The League supports the members by providing a home on Facebook. Look there for the latest happenings in the League